The famed nine-year-old Ukrainian drummer raising the roof across Ireland will be a star attraction at this weekend's series of 'Reclaiming the Arts' events in Balbriggan.
The series of events is inspired by locally-based artists eager to celebrate creativity over consumption during the festive season. More details at reclaimingthearts.org
Mark Kosinsky, from Berdyansk in south-eastern Ukraine, now resident in Monaghan, brought the house down during a much talked about earth-shattering drum solo on the Late Late Toy Show.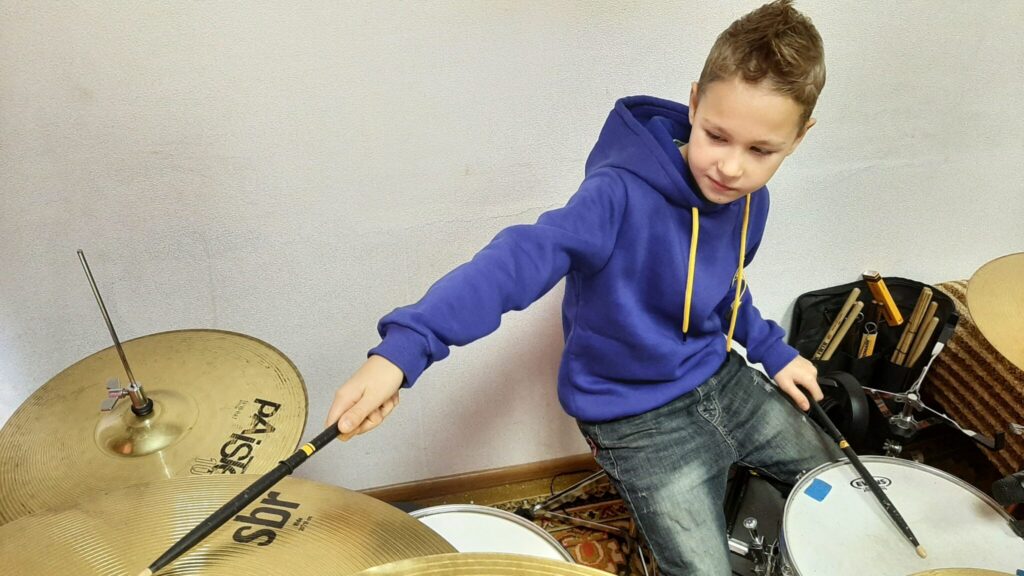 He and his family fled Ukraine in February following the Russian invasion.
Mark, his father Dmitry (guitar) and Maciej Blizinski (bass) known collectively as the 'Mark Kosinsky Trio' will play The Warehouse, Vauxhall Street (adjacent to Monica Tolan's) in Balbriggan at 3.00pm on Saturday next, December 17.
Since arriving in Ireland, Mark has played the Liberties Festival in Dublin, the Letterkenny Blues and Roots Festival, and gigs in Sligo and Mullingar.
He has his own YouTube channel, is learning to play bass, and says he would love to be part of a punk or pop band when he is older.
From the age of three, he was drumming on whatever he could get his hands on, including bowls, tables and cups.
"I just started with a bowl and paintbrushes and went from there," said Mark.