A fascinating community art project which beautifully captures Balbriggan through the eyes of its people is to be launched in the town on December 16.
"My concept was to collect memories and stories from people connected to Balbriggan and create one large illustration across 60 canvases which locals could then paint," said local visual artist and art educator Alison O'Grady
Alison has put together the 60-canvas composition, Ár mBaile, which will be launched at 2-4 Dublin Street in the town on Friday, December 16.
The result is a stunning labour of love through which locals reflect their pride of place. It is set to further boost Balbriggan's growing reputation as a centre for the arts.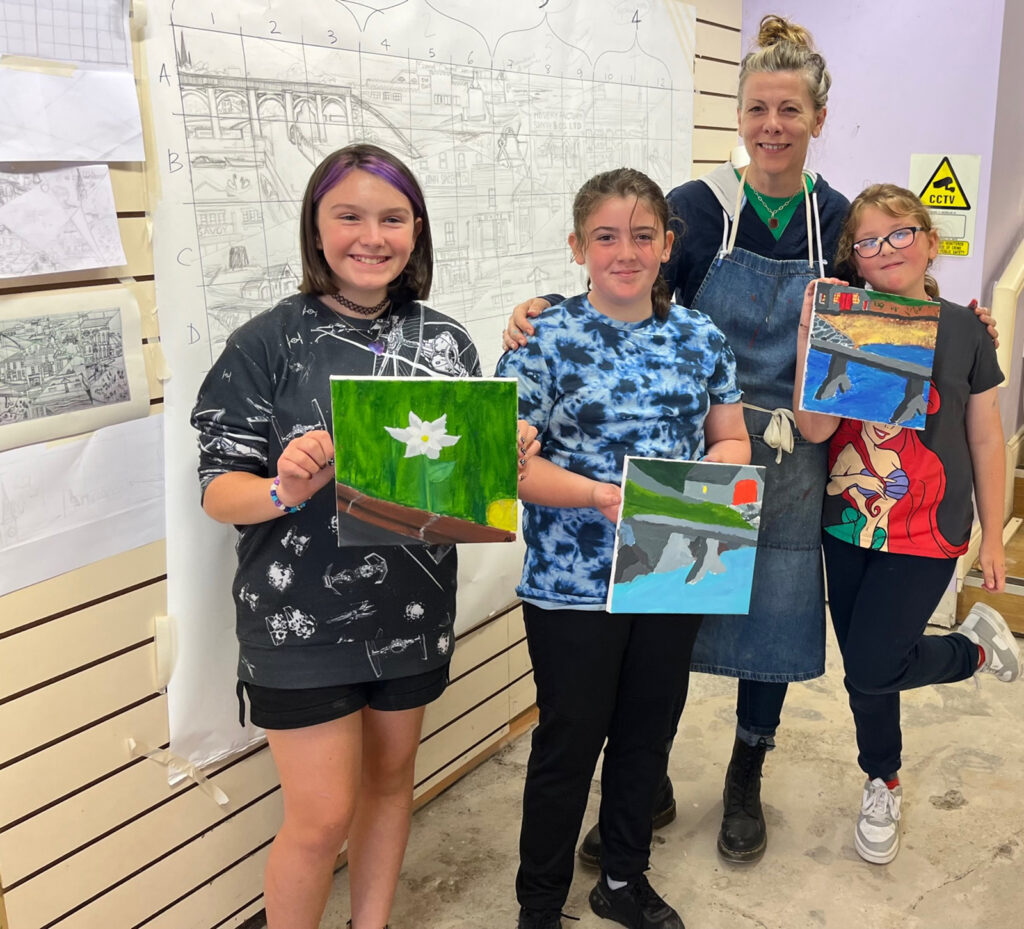 The project has been funded by Fingal County Council's Our Balbriggan Placemaking Fund, established to make the town an even better place to live, work, visit and do business.
Alison, who created a mural in the town in 2021, set out to create a visual art form which captured the spirit of the north Dublin seaside town.
"The final illustration is a montage of places and landmarks in Balbriggan, some buildings and structures are long since gone.
"Our Balbriggan (the town's rejuvenation programme led by Fingal County Council) provided me with a vacant space at 2-4 Dublin Street in the town.
"I created a pop-up art studio and utilised the space to sketch out the composition and set to work on drawing the illustration across 60 canvases.
"Then I opened the space to the public last summer so they could come along, choose a canvas, and paint it in their own personal way.
"Each day, people turned up to paint. It was wonderful; grandparents, parents, children, families and their friends dropped by the studio to check out the project and participate.
"The stories and memories kept flowing throughout the two weeks the pop-up art studio was open.
"It was fantastic to see so many people across the generations involved in creating an artistic representation of their town."
Mayor of Fingal, Cllr Howard Mahony, said it was wonderful to see Balbriggan represented on canvas through the eyes of its people.
"This is a fascinating piece, extremely worthwhile and very charming, and I warmly commend Alison on the creativity and hard work displayed in putting it together," said Cllr Mahony.
John Quinlivan, Director of Services Economic, Enterprise, Tourism and Cultural Development at Fingal County Council, said the authority was delighted the Our Balbriggan Placemaking Fund had, once again, been used wisely.
"Alison's initiative brings a spotlight to Balbriggan's pride of place and the wealth of creative talent in the town. Fingal County Council is delighted to have been of assistance.
Alison was previously commissioned to create an illustration to accompany the words of local Olympic athlete Andrew Coscoran that "Balbriggan is class" which were painted on the Our Balbriggan Hub at Georges Square.