Balbriggan's credentials as a location for film and television have again been enhanced by hit Virgin Media series 'The Catch'.
The town's innate charm and the stunning beauty of the surrounding area is proving a hit with film and television producers.
Already this year, another feature film, 'Kathleen' has been recording scenes in the area.
The Catch, available on Virgin Media's Player, is a tense, four-part psychological thriller starring Jason Watkins, Poppy Gilbert and Aneurin Barnard.
Already aired on Channel 5 in the UK, The Catch was filmed in and around Balbriggan in the summer of 2022, despite being set in the south west of England.
And it is just one of over 20 film, television and music video productions made in Balbriggan since 2019.
Scenes from 'The Green Knight' an 2021, an acclaimed epic medieval fantasy film, starring Dev Patel, which grossed over $19 million, were filmed in the area in 2020.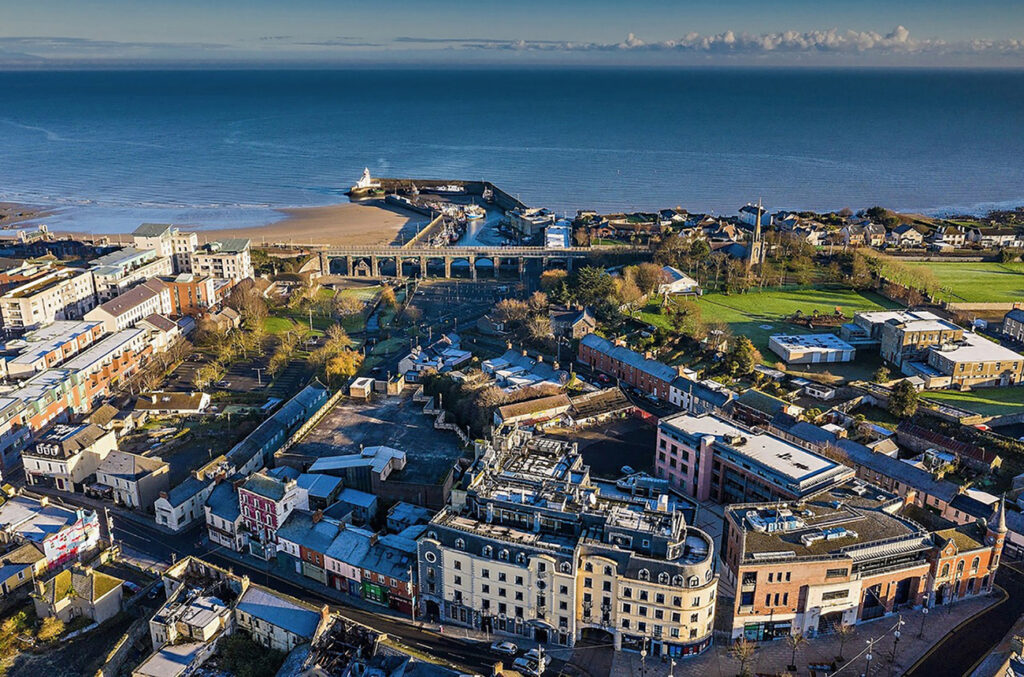 Other highlights have included 'Operation Transformation' which recorded at Bremore Castle in 2019.
It was the first time the show recorded a regional template which proved so successful that the programme has moved around the country since.
A two-time Emmy Award winner, who is spearheading an initiative to turn the north County Dublin town into one of the country's leading centres for the arts, says Balbriggan has unlimited potential as a location for film and television.
Former TV producer, US native Eamonn Donlyn, now settled with his family in Balbriggan, is working with local stakeholders to help grow the arts in the town.
The one-time ESPN/Disney and CBS executive is developing a creative arts strategy for Balbriggan in collaboration with the Our Balbriggan Rejuvenation programme led by Fingal County Council's Economic, Enterprise, Cultural and Tourism Department.
"Balbriggan offers everything a film or television producer could want, from an urban streetscape to the majestic beauty of its coastline, countryside and ancient monuments, as well as all the ancillary services required," he said.