The Our Balbriggan Town Rejuvenation has some updates:
There have been numerous updates and works taking place around the Our Balbriggan Town Rejuvenation Project.
Chief Executive AnnMarie Farrelly outlined Fingal County Council's strong commitment to the continued Implementation of the Our Balbriggan plan, with planned investment likely to exceed €100 million euro, €25+ million secure from Govt Regeneration funds #URDF
Quay Street will see some upgrades, with Irish Water beginning upgrades to the pumping station in Quay Street in September. A construction start date of Q1 2024 with a finish Q4 2025 is being targeted for the approved €10 Million+ transformation of theQuay Street & Harbour area.
Further improvement works to the Harbour totalling over €0.55M will be completed by the end of July.  At least two unseaworthy vessels will be lifted from the harbour shortly after these works are completed, which will bring the Harbour & Pier into broader use for all of the Balbriggan community and the surrounding areas.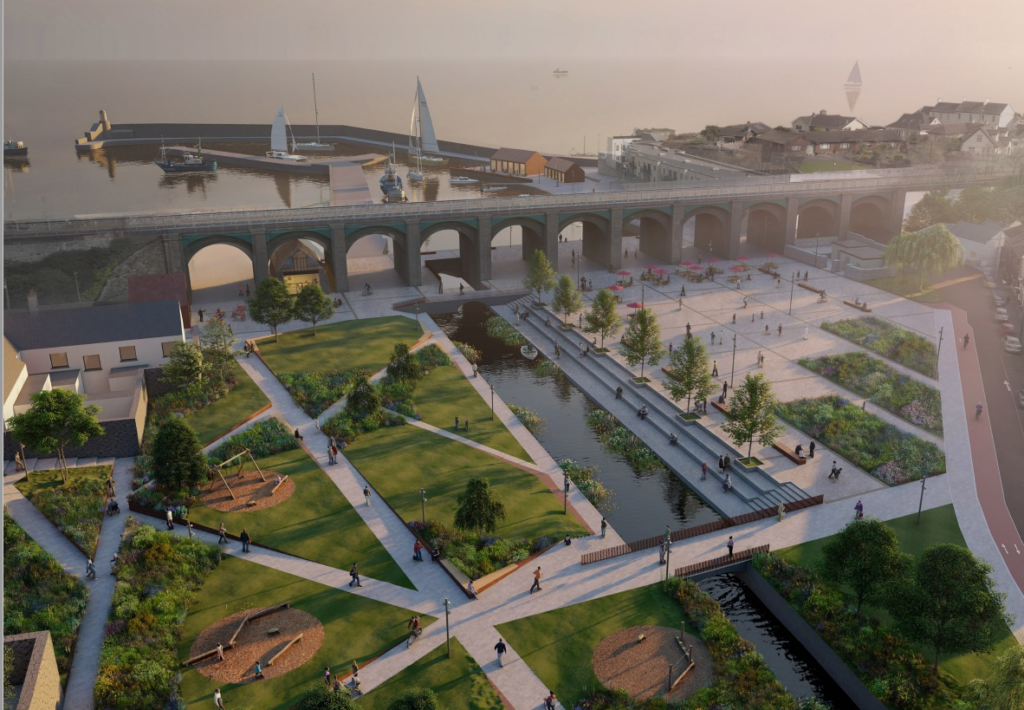 The demolition of 14 Bridge Street, which is known locally as 'Keelings', is underway and will be completed in July. A new publicly accessible area with landscaping enhancements will follow, eventually linking to Millpond Park. Further demolition works to the rear of DeBruns are set to advance over these next few months, to enable future phased development on that site also.
A Public Consultation will commence next month (July) as part of the Part VIII planning process for the establishment of a new Creative Hub at 2 -4 Dublin Street.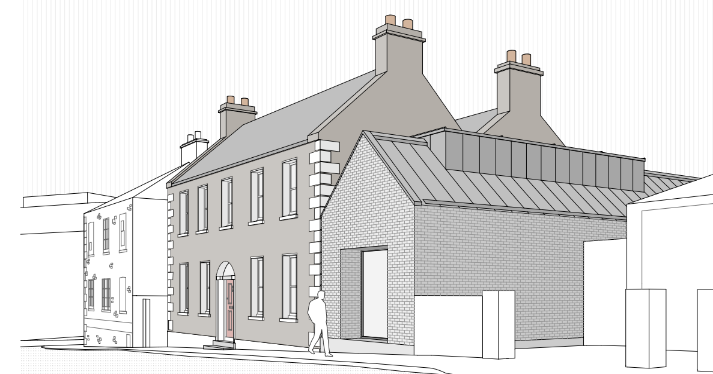 2 Dublin Street, will accommodate up to nine dedicated work/studio paces, the adjoining 4 Dublin Street will be transformed to support education, training and enterprise opportunities with a youth focus in STEAM, Science Technology, Engineering, Arts and Mathematics. A public courtyard with a new multi-functional space to the rear will connect to the new buildings appropriate for exhibitions, gallery and performances. Construction is due to commence in the second half 2024.
Another development is The Harry Reynolds Road Pedestrian and Cycle Route. This route is funded by the National Transport Authority, and works are scheduled to start immediately with an expected finish in the second half of 2024.The scheme aligns with the Our Balbriggan Strategy, and its objectives to create a walking and cycling route that links local schools, amenities such as shops and community centres, and homes in Balbriggan is welcomed.