With the start of a new year, brings the opportunity for a revamp of the Our Balbriggan hub windows! As always, we try to take this opportunity to highlight local talent from around Balbriggan and are pleased to bring you a little background on each of the photographers featured.
Emma Hynes
Emma is originally from Ballygall, she came to live in Balbriggan in 2007. She remembers the excitement from that time at the prospect of living by the sea, and this hasn't waned.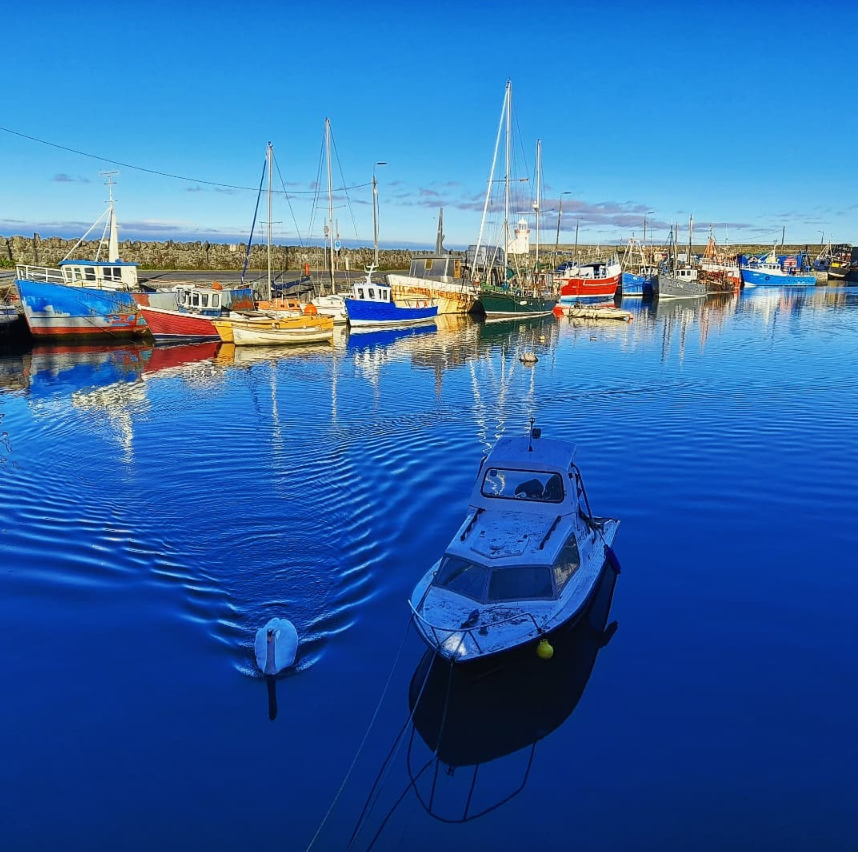 The beach is a place where she has photographed many sunrises, moonlit waves, hot days and snow gathered on sand. It's one of the things she loves most about the town, together with its proximity to both the countryside and Dublin city. 
Since moving to Balbriggan, it has been important to Emma to feel both part of the community and the place. She was delighted to help her nephew Elliott paint his Reflections bench as part of the Tidy Towns project to brighten up the beach area.
She has also developed a keen interest in the history of the town, and has enjoyed researching it at both the Fingal Local Studies & Archives in Swords, and Balbriggan library; a Carnegie building which is one of her favourites here along with the lighthouse. Emma is also a published writer, singer and musician who performs her own songs, prose and poetry.
During the Level 5 lockdown in October/November 2020, she devised a writing and photography project called There Are No Fixed Stars where she took a photograph each day and wrote a piece inspired by it. Given the 5km restriction at the time, all 40 pieces were written, and the majority of the images taken, in Balbriggan.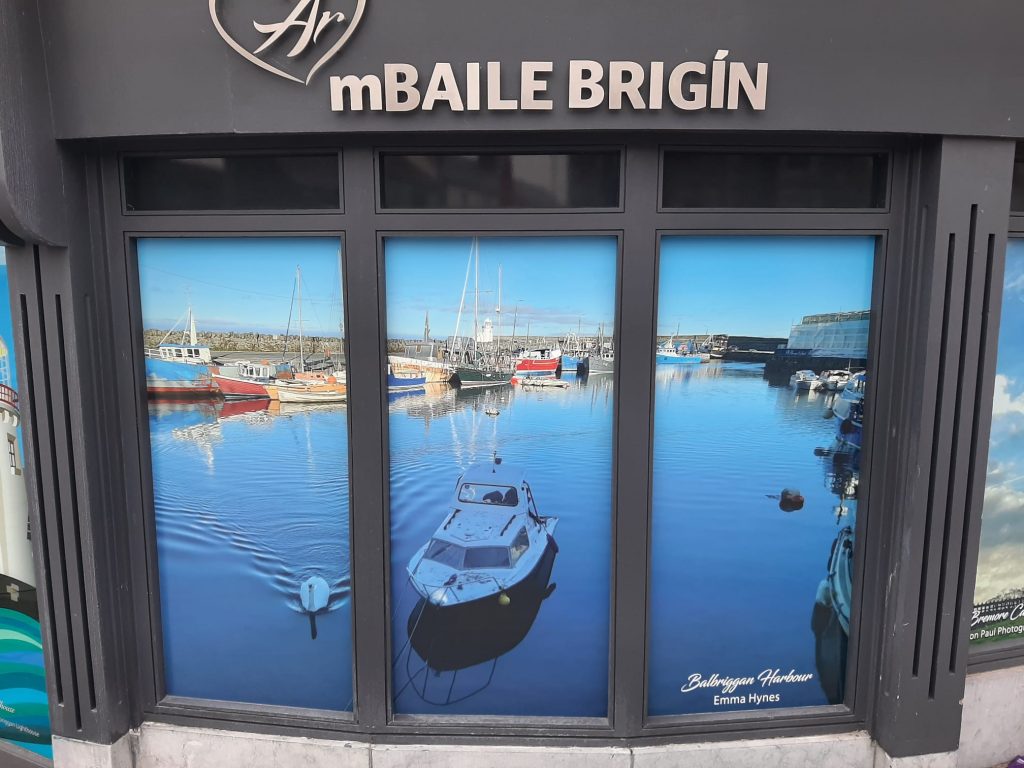 The artwork for her 2021 single, Don't Forget, features a photograph taken by Emma of the Lady's Stairs at Ardgillan, and the music video she created for the song also features some of the beautiful scenery to be found in the town.
Emma is excited to see what the future holds for the place she calls home. She is very proud to have her photography featured in the Our Balbriggan Hub window, and to be part of the town's artistic community. You can find some of her other shots on her Instagram page @thisisemmahynes
Paul Barclay
Paul is originally from Tallaght. He grew up close to the Dublin mountains, so living close to the sea was a big change for him. He has been living in Balbriggan for almost 18 years & has been working locally as a postman for 13 years.
One of the things Paul loves about Balbriggan is how it still has a small town feel to it even though it has grown massively in recent years.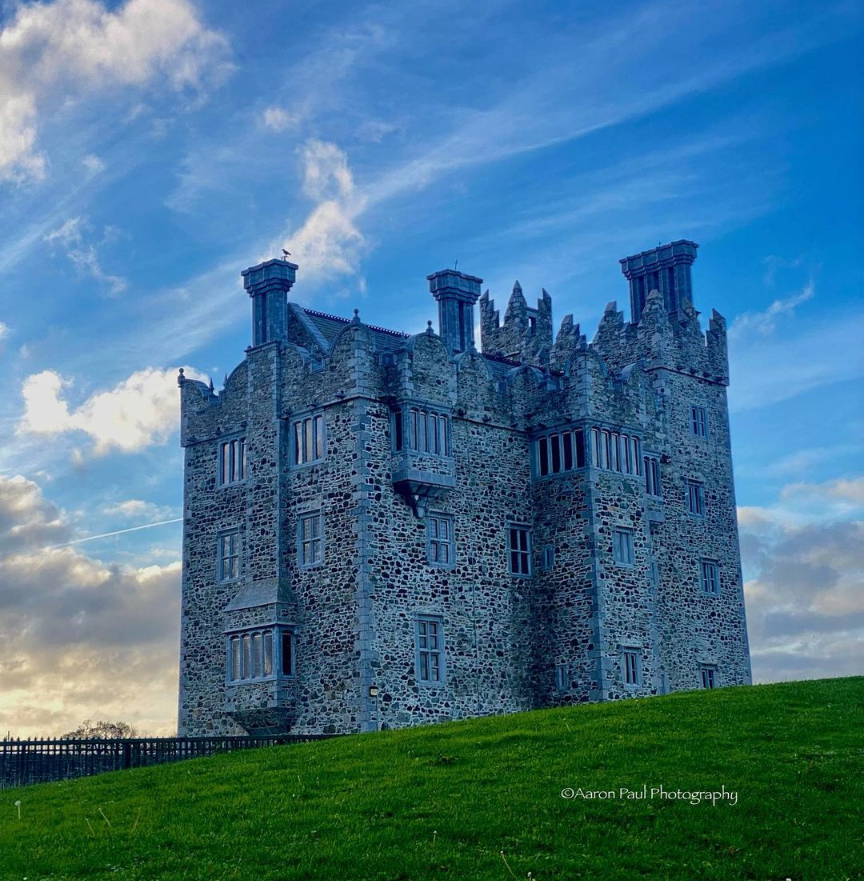 Paul got into photography about 7 years ago when his son got a camera and he soon found his new passion . "I love all aspects of photography if I see an interesting shot I just take it . My camera is always with me even in work, nothing worse than missing that shot!". 
Paul got a drone last year which opened up a completely different world for him, photography wise. He then set up Aaron Paul photography on Instagram & Facebook to showcase some of his photos and he has had a great response ever since.
"We are very lucky to live in such a photogenic spot as Balbriggan." You can find Pauls images facebook.com/Aaron-Paul-Photography or on Instagram @aaronpaulphotography