Thousands of local residents have created an amazing initial response to the Our Balbriggan survey which was launched in the Bracken Court Hotel on Monday night.
In its first two days over 2,000 people took the survey on balbriggan.ie, the results of which will shape the order of priorities for a list of improvements to transform the town.
The future of Balbriggan is set to be transformed through a €20million-plus rejuvenation plan – and the ambitious new vision for the town was in the national spotlight this week.
A packed launch on Monday heard Balbriggan Leadership group member and Fingal Deputy Mayor Cllr Grainne Maguire praise the instant reaction of local people to the call to get involved in the public consultation programme.
"This town has real heart and we have shown by our overwhelming response that we are going to pull together and get involved in the Our Balbriggan process in an unprecedented way," said Cllr Maguire.
The launch was attended by over 200 people, and in addition there have been hundreds of face-to-face engagements throughout the week at peak times at the railway station, well-attended public and local schools world café events and a steady flow of locals to view the draft plan.
And at Monday's launch, Fingal Chief Executive Paul Reid stressed that Fingal County Council is fully committed to the town of Balbriggan and the implementation of this Socio-Economic Strategy in every way.
"I know there have been false dawns before that have not progressed for a myriad of reasons but on this occasion the resources, both human and financial have been allocated," said Mr Reid.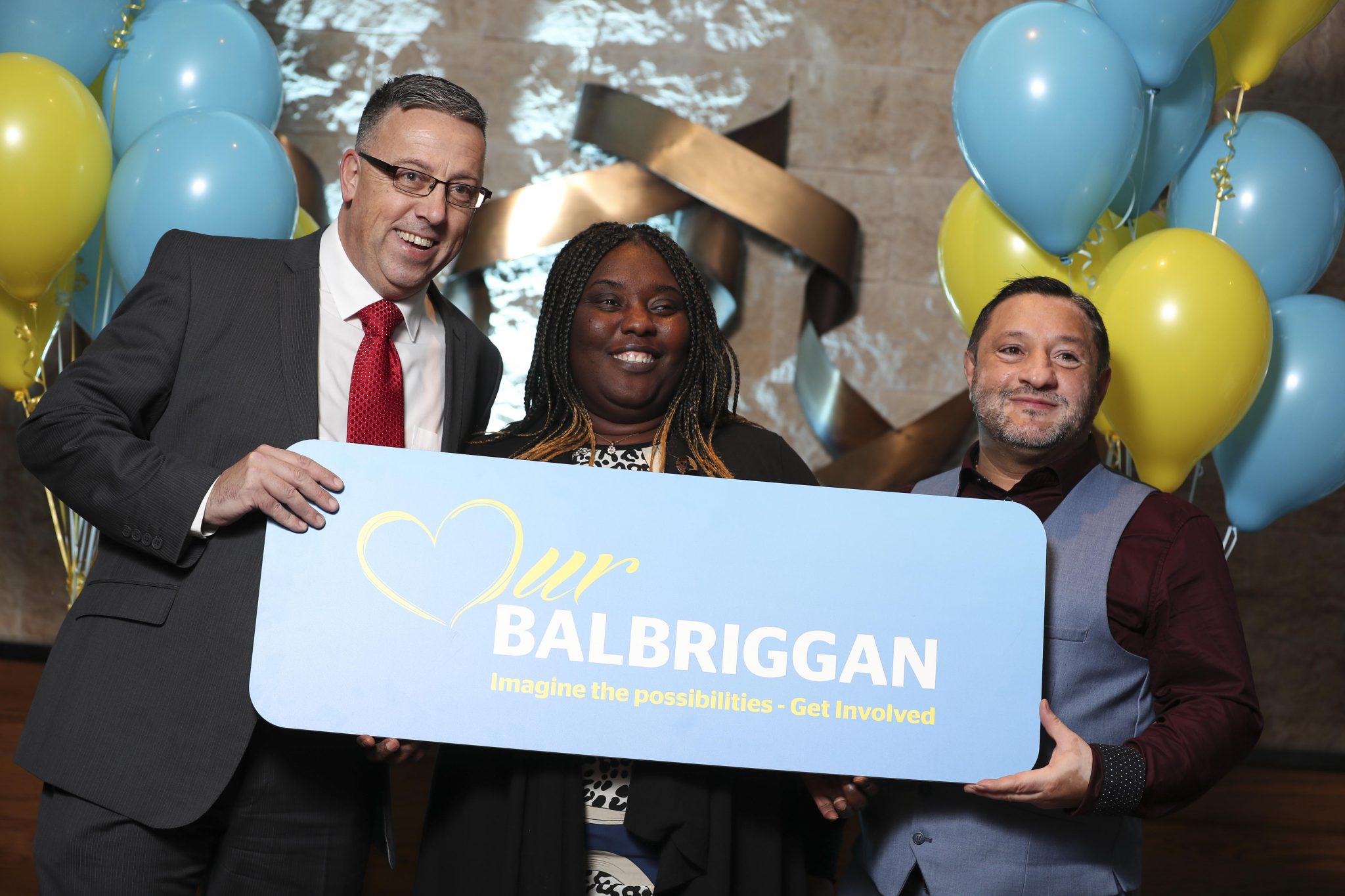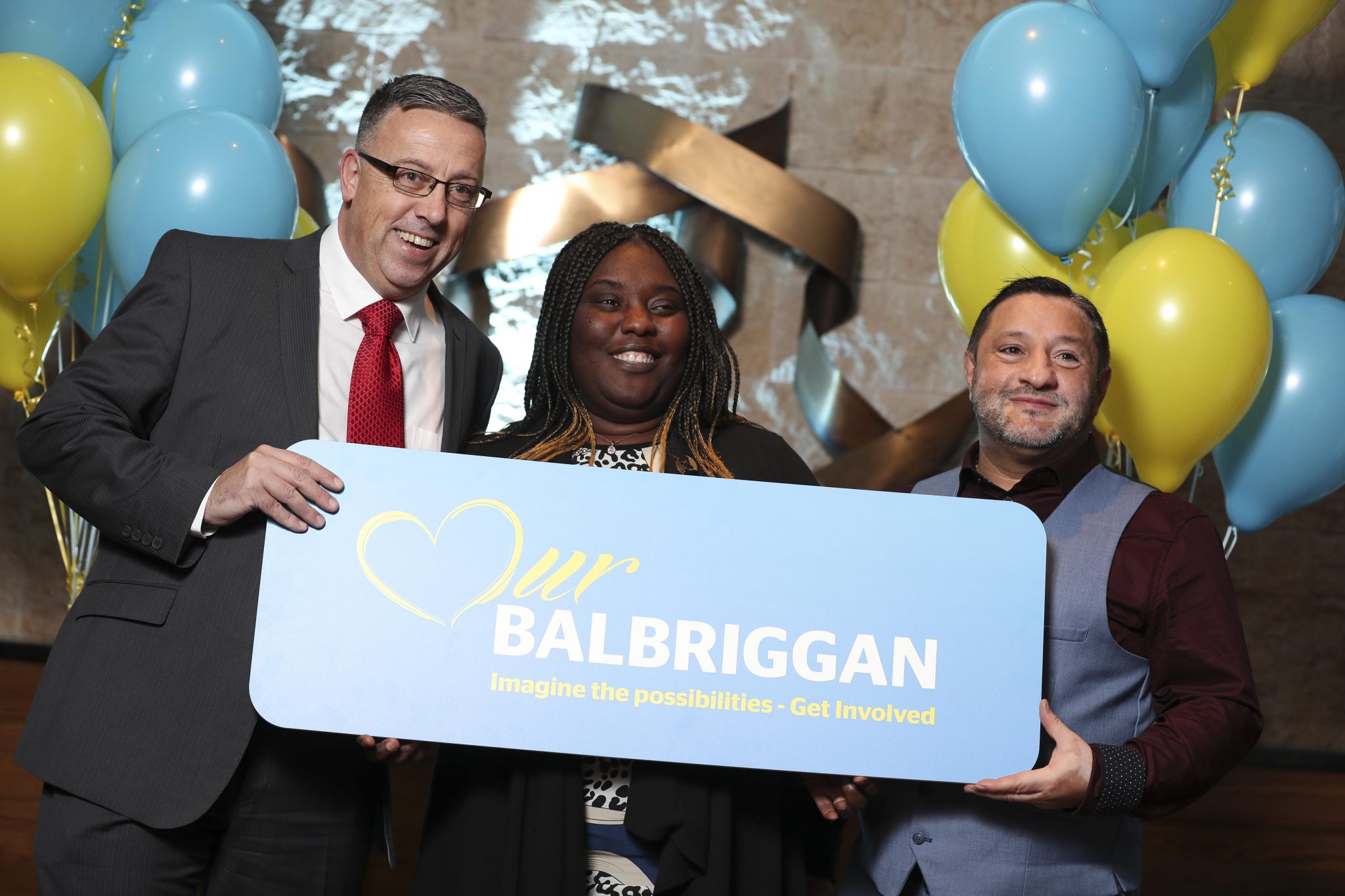 "The last remaining piece required is to finalise the plan through the public engagement element.
"Fingal County Council have not been waiting on this plan to be completed to take action.
"Over the last few months we have implemented a range of actions in the area, including completion of the Stephenstown Link Road servicing 53 acres of industrial land for the town with the potential for up to 900 jobs.
"We have implemented an improved maintenance regime for the beach, completed a heritage trail for the town which will be installed and launched in December, returned the dome to the lighthouse and held the Festival of Fire safe Halloween event.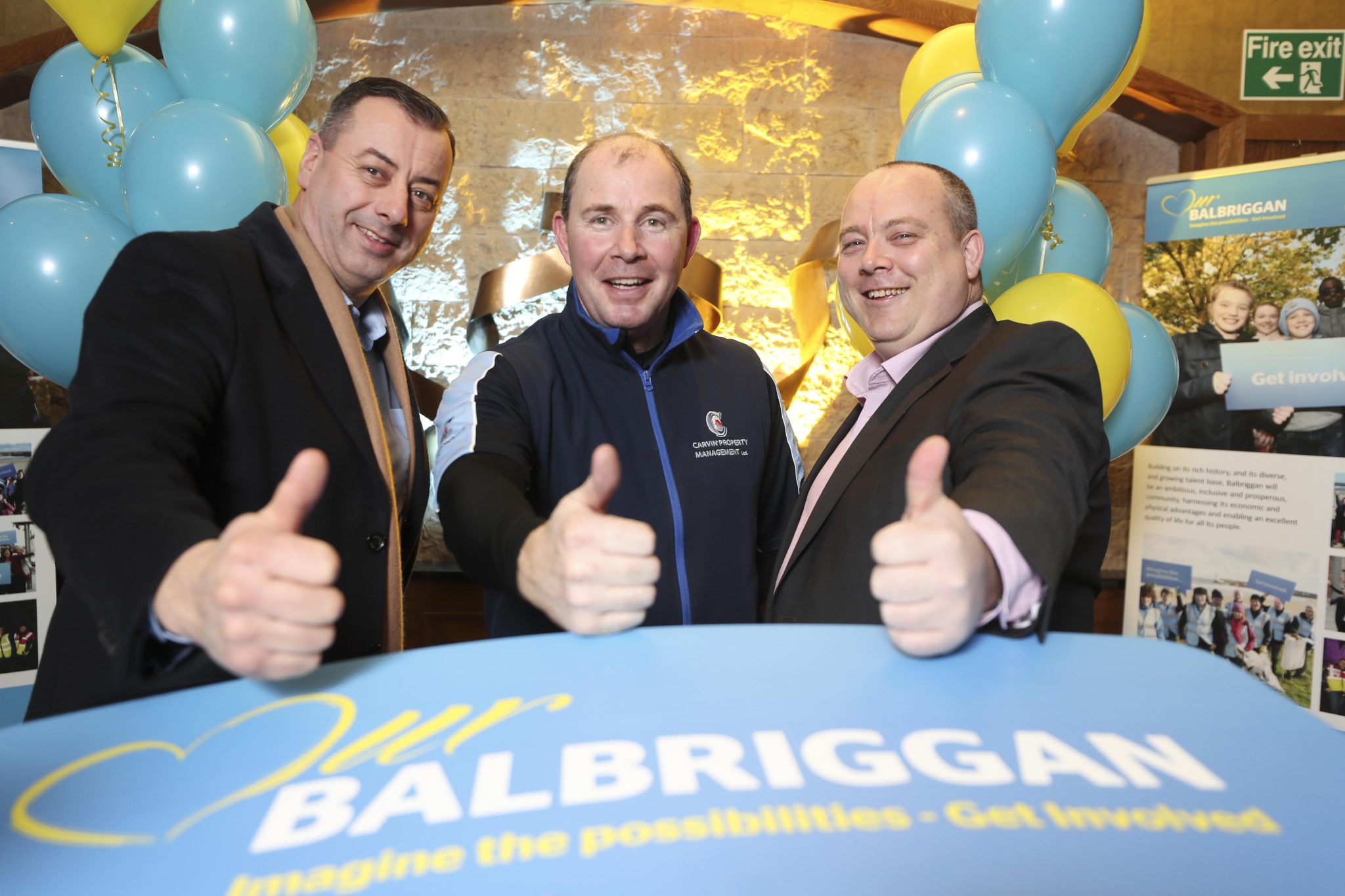 "Balbriggan will have free town centre Wi-Fi in early 2019 and will also be featured in RTE's Operation Transformation next year.
"We have also funded a Science, Technology, Engineering and Maths intervention programme for primary school children in the town.
"Overall, Fingal County Council will spend nearly €50 million of capital funding in the town in the next three years.
"There will be no one big thing that will change Balbriggan – the town will be transformed by many actions completed by Fingal County Council, public agencies and private businesses working in the town, community groups and citizens of the town over a period of years."
Professor Brian MacCraith, President of Dublin City University and Chairman of Balbriggan Leadership Group called the project a unique example of stakeholders coming together led by Fingal County Council to solve the socio-economic issues of a town in a collaborative and unified way.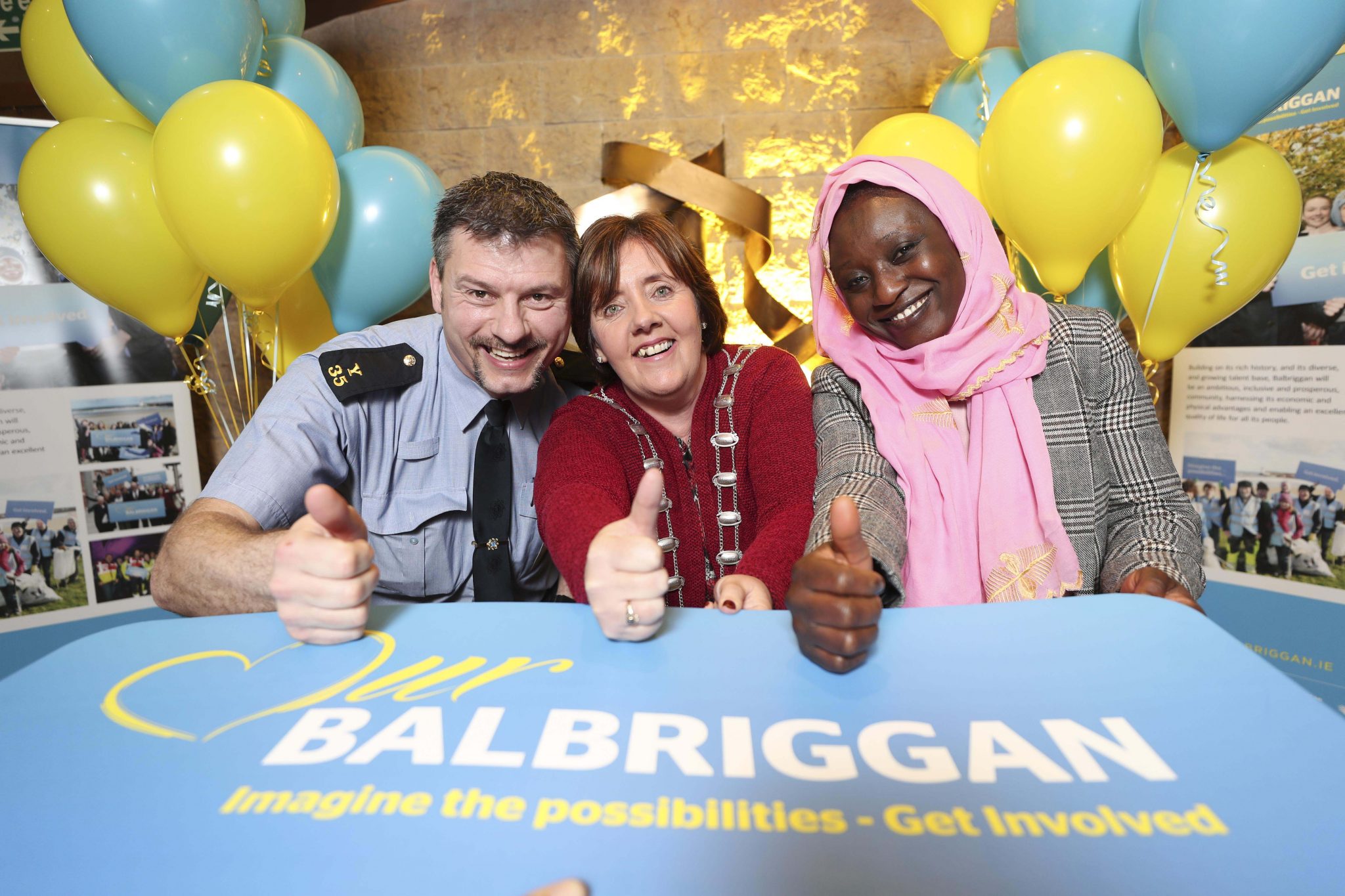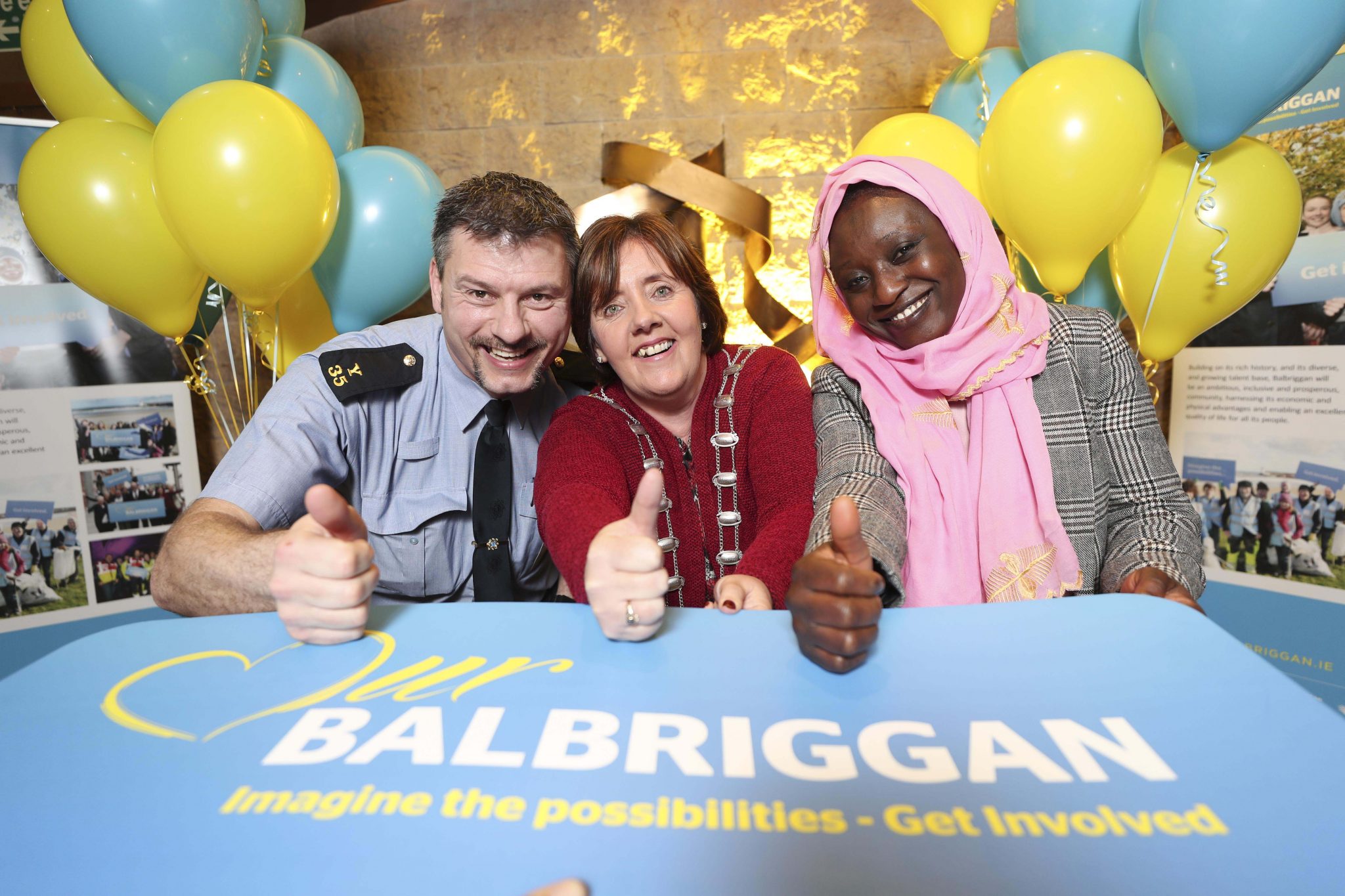 "In a few years' time the centre of the town will have been transformed with public amenities flowing from the River Bracken and the Millpond Park through Quay Street down to a completely reimagined Harbour which will be the envy of the country," said Prof MacCraith.
"There have been over 60 people from over 40 public, private and community organisations working in the town involved to date.
"Examples are Tidy Towns, the Balbriggan Community Council, Balbriggan Chamber, BEaT Enterprise Centre, Irish Rail, Empower, Department of Employment and Social Protection, An Garda Síochána, Dublin and Dun Laoghaire ETB, the Immigrant Council of Ireland and large and small business based in the town.
"We are now going to public engagement with six key public realm projects and 27 ideas based across the remaining three work streams.
"This whole initiative is about creating an ambitious and prosperous future for Balbriggan that builds on all of its strong points – the physical assets, its fabulous beach, its location and its diverse and rapidly-growing talent base.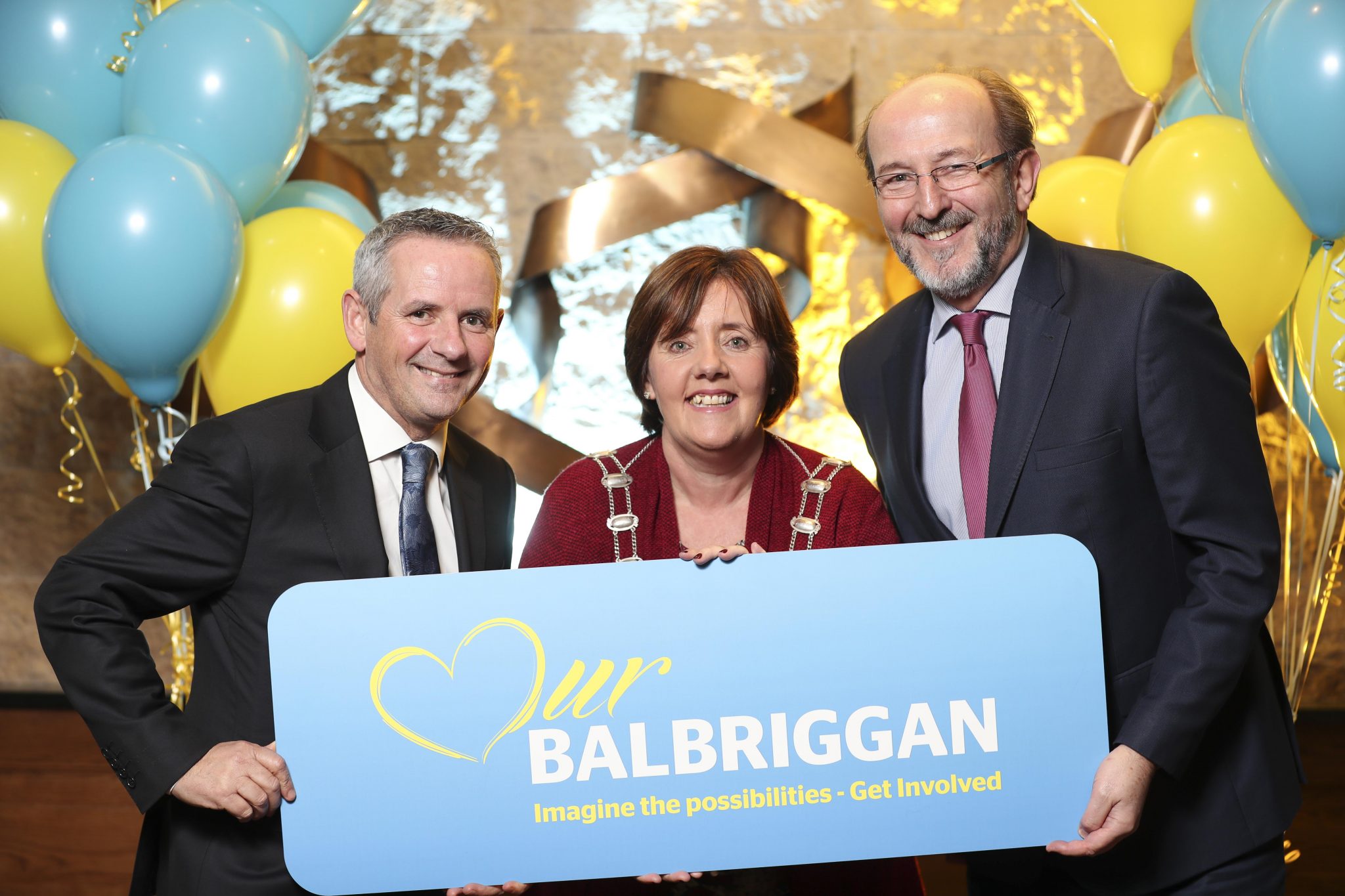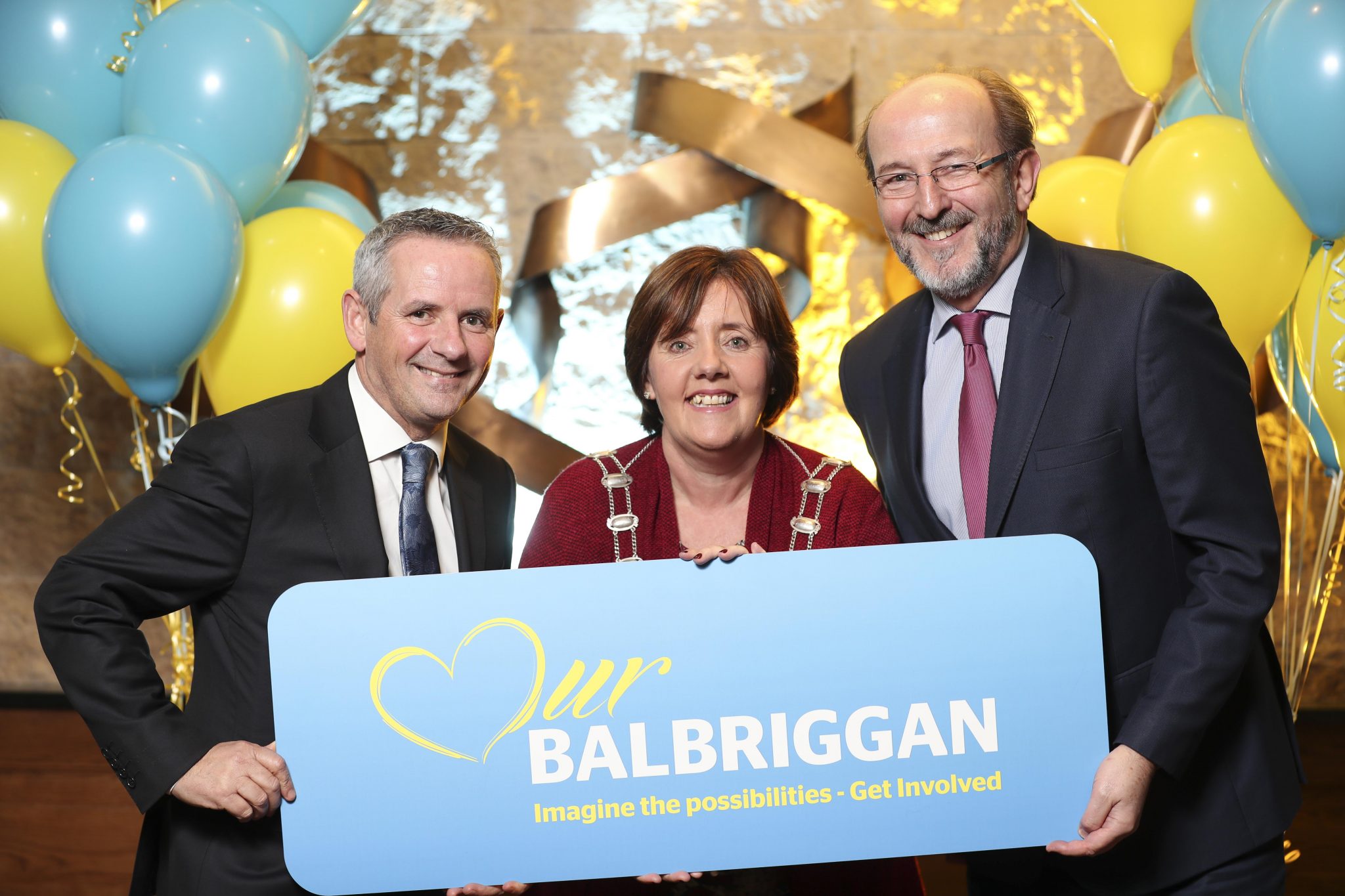 "By understanding the connectivity of all these assets in a smart way you can totally transform a town.
"The plan goes much deeper than public spaces and amenities. It will involve every area of local lives – employment, education, skills, local economy and enterprise and community affairs and integration."
Every resident is being asked to Get Involved and have their say via the simple online survey which can be found on Balbriggan.ie or the #ourbalbriggan social media platforms.