---
The Our Balbriggan hub has had a New Year makeover.
The windows of the Hub have been transformed with beautiful Balbriggan imagery donated by talented local photographers, Tony Healy and Ampika Currivan.
You can find our more about Tony and Ampika below.

Tony Healy
Tony moved to Balbriggan from Glasnevin when he got married in 1993. At that time he was self-employed refilling typewriter/computer ribbons and in 1997 he began working in Sonopress/Arvato Balbriggan making Cd's & DVD's.
As a keen amateur photographer he got his first digital camera in around 2000 in Florida and in around 2003 he started the local web site www.Balbriggan.net which became very popular as it was one of the first web sites in the locality.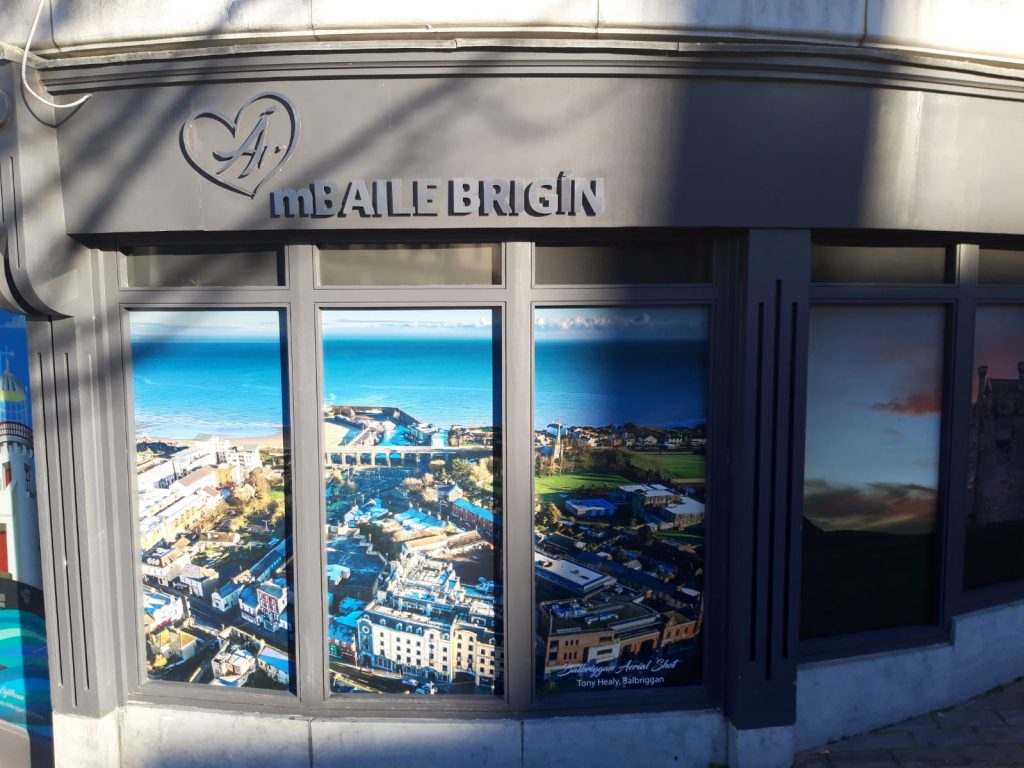 He used to take a lot of photographs around Balbriggan and posted them on the website. He then teamed up with Joe Curtis, Jack Benton and Martin Fanning and they published lots of historical photographs of the town and interviewed and recorded some of the town characters and published on the site.
In 2007 he left Sonopress/Arvato Balbriggan and went full time photography and for the first year he was the local photographer for The Fingal Independent. He also did photography for the then Town Council, Communions, Confirmations, parties and Weddings. It was around this time that Tony also became a product photographer, working for Newgrange Living.
He began working with Savills Ireland in 2013 and in 2015 he got his first drone. Two years ago he acquired a full licence to fly a drone in the Dublin area whereby he firstly makes contact with Dublin Air Traffic control and flies the drone up to 400ft to take his images.

Ampika Currivan
Ampika Currivan and her family have been living in Balbriggan for 6 years.
Ampika says the best things about living in Balbriggan are that It is a great location, friendly, with great schools for the kids. For the family it is great to be so close to the Beach and local amenities like Ardgillan Demesne. It's also easy to get into Dublin using the Train or Motorway. "The planned park at Bremore Castle will also be great".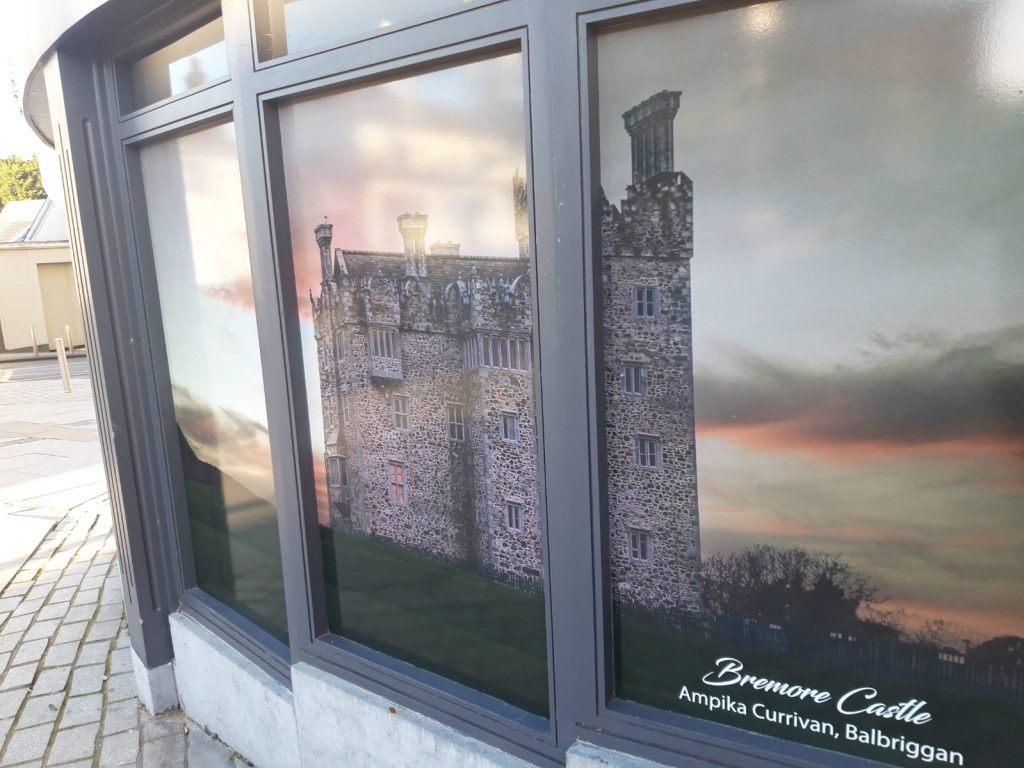 Ampika took up photography as a hobby a few years ago and loves it. She began posting to Instagram (@lostinireland5555) and the response from people was very encouraging. In 2020 she hoped to move to professional photography but, Covid-19 has delayed that plan. Instead throughout the lockdowns this year she was able to practice and improve her photography and editing skills.