Lea Forsterling
Lea is originally from Bavaria, Germany and moved to Ireland in 2012.
She is the Music Academy Manager and piano teacher at the Irish Institute of Music & Song (IIMS) on Church Street in Balbriggan. Lea loves the beautiful scenery around Balbriggan beach and harbour and how Every day the landscape looks a little different depending on weather, time of day and season.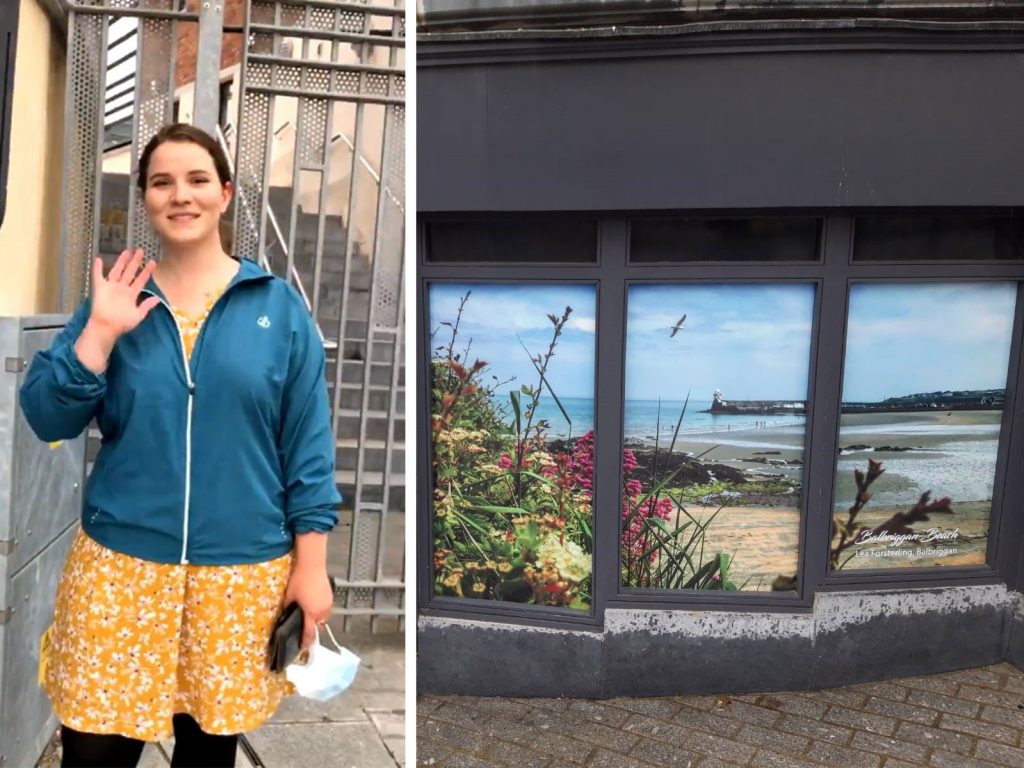 One could take 100 pictures a day and each of them would hold a different kind of beauty.
She loves working in Balbriggan as it has the feel and charm of an old Irish seaside town, something she missed after moving to Dublin from Galway in 2017.
The people are a lot more open, friendly and chatty than closer to the city centre, while the diversity of different cultures among the town and among students coming to the Music Academy makes the town feel fresh and young.
The IIMS's resident photographer 📸 featured on the @OurBalbriggan hub window display! 🤩

Amazing work as always by Lea! 💙#balbriggan #ourbalbriggan #fingal pic.twitter.com/x10x425gY4

— Irish Institute of Music and Song (@IIMusicSong) July 13, 2021
She's very excited about all the future plans of the Irish Institute of Music & Song and the community that they're currently building. Lea got her first camera from her dad, who is a keen amateur photographer. She currently takes pictures for all events at the IIMS and designs all their advertising material.
She has also taken new headshots for various artist-friends for their websites/social media. In her spare time, she loves capturing special moments on her camera or phone and celebrating beauty in the little things. You can find some of her other shots on her Instagram page on lea_coillteoirin.
Dave Currivan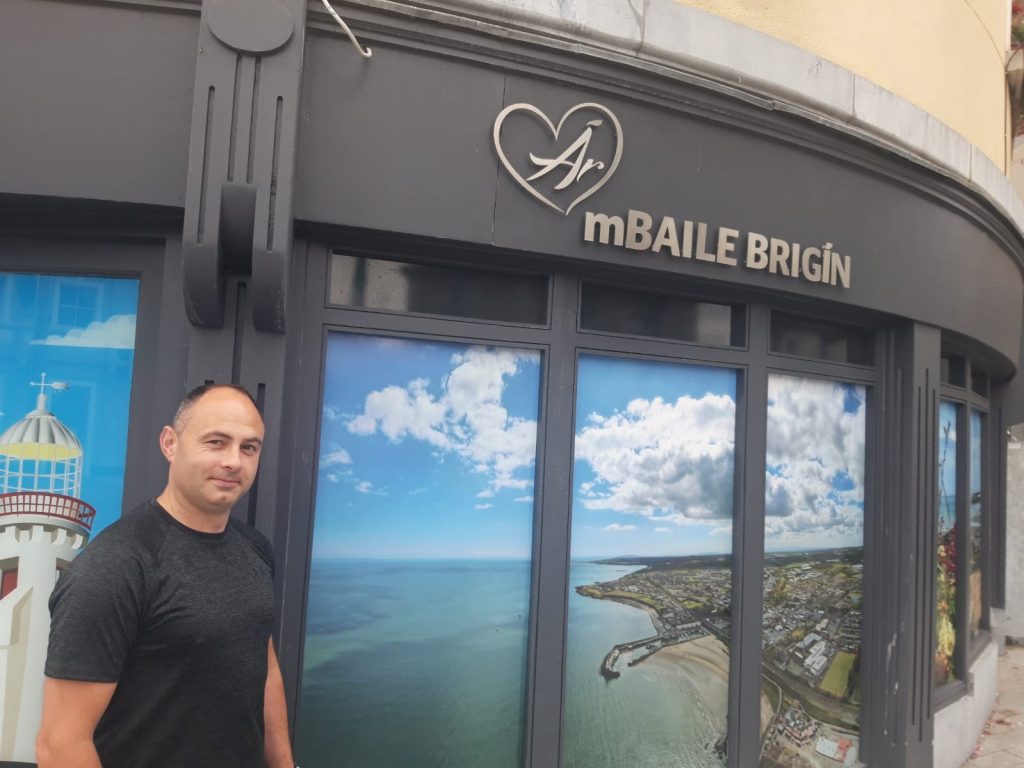 Dave Currivan is originally from Donaghmede. He moved to Balbriggan in 2014. Dave chose Balbriggan as it is a vibrant town and its location beside the coast was a huge drawing point for him. The local amenities and proximity to the M1 motorway and travel access to the town via train and bus was a massive plus. Since moving to Balbriggan, Dave has made many friends in the town and now considers Balbriggan home.
Dave has always had an interest in taking photographs as a hobby, mainly taking landscape and family photos. A couple of years ago to try to expand his photography he purchased his first drone.
This opened a different world to Dave and offered a new view on places he sees on a daily basis, especially from above.
Using his drone always generated engaging conversation with people interested in what he was seeing from above and what he was photographing.
After many questions about sharing his photographs online, Dave started an Instagram page to share his photographs called @droning.above.
Following positive feedback and encouragement he began to post more regularly. When Covid-19 arrived, Dave focused on photographing Balbriggan and attempted to highlight the beauty of the town and its coastal location.